High Quality 3D Car Floor Mats From Bamboli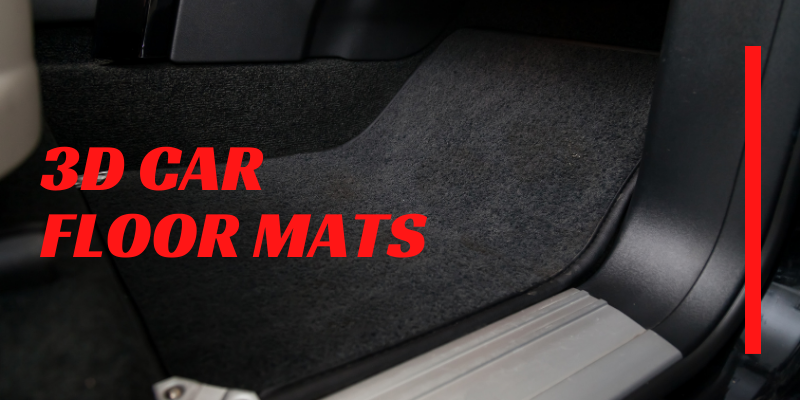 High Quality 3D Car Floor Mats
Our 3D Car Floor Mats build with high quality abs materials. It's protect your car from spilling, dusts, mud. 
Special features
- Odorless
- Anti-slip
- Anti-allergic
- Waterproof
- Temprature resistant
How 3D Car Floor Mats made?
Bamboli 3D Floor mats mades from hygienic thermocouples with special molds. It's because Bamboli 3d floor mats always %100 fits your car. Hygienic thermocouples guaranteed anti-allergic and odorless features.
Bamboli 3D Car Floor Mats Special Features
Anti-slip: Bamboli car floor mats provide anti-slip dry or wet regardless of the situation.
Waterproof: Our floor mats never leak any liquids. Thanks to high edge structure, any liquids will remain on floor mats. 
Temprature resistance: Extra layer on car floor providing extra insulation.
Hygienic Thermo Materials: Our thermo materials provide odorlessness, health and anti-allergic features. 
Different Cars, Different Models
Our rich 3D Car Floor Mats products range has more than 1.000+ different products. You can find EU or Non-EU models in our catalog. It's seperated with years, manufacturers or models Bamboli 3D Car Floor Mats Category
There are parts of the shaft covering (Depend on The Car Model) It protects the floor of your vehicle from dirt such as water, dust and mud. Your vehicle's left footrest and pedal under the form of the foot; assure driving safety.
The non-skid backing along with the weightiness of the mat keeps it right in place on any fabric or carpet surface. When it comes time to clean, simply remove and hose off. Use regular scissors to customize your new mats. No need for special equipment or industrial trimmers. It's quick and easy.
Other features all Bamboli 3D Car Floor Mats
%100 fit; floor mats have complete edge-to-edge footwell coverage

Protection; built to guard against snow, mud, rain & spills

Lightweight; floor mats blend in with your interior
Easy to clean; all you need a water
Durable; solid as a rock. Clip fixing features provide durability
How to maintance your 3D car floor mats?
The use and maintenance of car floor mats, which are an important accessory in the vehicle, are very important. The floor mats that lost their function and their cosmetics deteriorated need to be changed. In this article, we will share what vehicle owners should pay attention to when considering changing a mat.
1. You must change your mats according to the season
One of the common mistakes is not to change a floor mat unless it is worn out. However, floor mats are produced from different raw materials according to seasonal conditions. For example; generally, floor mats made of fabric material are preferred for the summer season, while harder rubber floor mats should be used for the winter months.
2.You should take care of mat care
As long as car floor mats are kept well-maintained, they will last as long as a new floor mat. So take care to keep the floor mats clean. The mats, which are thoroughly dried with liquid hand soap or special cleaners, can be used for many years without wear.
3.It must be fixable
The factory car floor mats produced today have a structure that clings to where it is. Car floor mats, whose rear part is made of non-slip material, provide security by staying in place in situations such as sudden braking. That's why you need to take care that the floor mat you buy has this feature.
4. Must be easy to wash
It is as important as car floor mat care that the floor mats you buy are easily washed. Corrugated floor mats can be cleaned with even a little water retention against stains that are difficult to clean like mud. In addition, floor mats of this structure can stay cleaner than flat floor mats because they will hardly collect dirt into them.
5.You should choose a 3D car floor mat
3D car floor mats, which have recently become widespread, greatly facilitate the user's work, especially in liquid spills. The section called the 3D prevents the spilled liquids from spreading to the entire floor by keeping them in that area. That's why we recommend that you choose 3D floor mats whenever possible. Bamboli Ltd. 3D mats are produced specifically for the vehicle and will meet all your needs.
What is the 3D Trunk Mats?
3D Trunk mats are an indispensable product for keeping the luggage covers of the vehicles clean while traveling.

As Bamboli Ltd, we are pleased to introduce you to Bamboli Ltd's Special Vehicle 3D Trunk Mats, which is perfect in terms of quality, durability and ease of use. Vehicle-specific trunk mats are produced exactly in accordance with the luggage dimensions of your vehicle and cover your luggage cover without any gaps. All Bamboli Ltd 3D Trunk mats varieties have a pooled surface and are easy to install and remove.

Special 3d trunk mats that can be cleaned with water can maintain itself between -50 ° C and + 80 ° C, do not harden and break due to hot and cold, do not lose their shape and release over time. It's non-slip surface prevents items in your luggage from scattering and spilling. Its 3D structure preserves the liquid and prevents it from contaminating the luggage floor. All Bamboli Ltd 3d trunk mats are odorless. It is important to pay attention to the make and model of your vehicle before purchasing. For example: Toyota Corolla after 2013, the trunk mats will only fit with that brand and model vehicle.
Browse Bamboli 3D Car Trunk Mats

Bamboli Ltd 3D Vehicle Special 3d trunk mats is the choice of users in models such as Toyota Corolla, Opel Astra, Volkswagen Passat, Nissan Qashqai and Honda Civic, which are among the best-selling luggage pool models.

In addition to this information, we recommend that you consider that when purchasing an auto trunk mat, extra features in your car luggage, such as thin / thick spare wheels in the trunk of your vehicle or ramped luggage models for Mercedes trunk mats, may change the size of the luggage and therefore the size of the luggage pool.

But don't worry! Bamboli Ltd will make it easier for you to shop safely and smoothly thanks to its brand and model filtering system. Also, do not forget that you can get help from Bamboli Ltd call center and live support window at any time.

Luggage pool prices are generally close to each other.