What is roof rack, cross bars for kayak?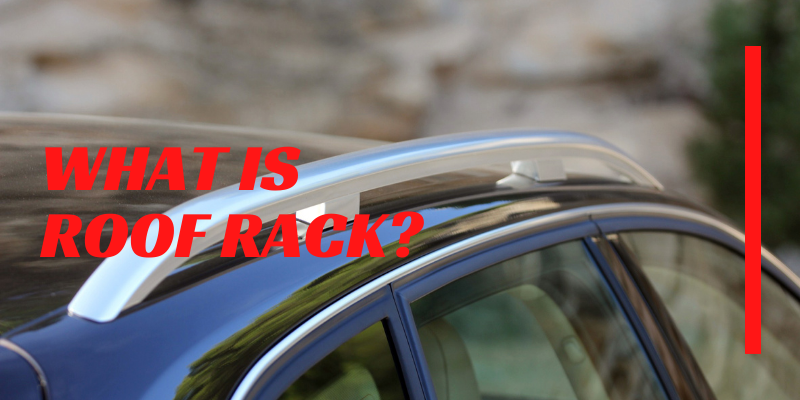 Cross bars and roof rack are specially produced for the vehicle. There is no universal carrier, the connection points of each vehicle are different. If they are to be connected through the door, they are produced according to the slope and distance there, and if they are to be connected from the ceiling connection point, they are designed according to the roof of that vehicle. Carrier bars are the most important part, because roof racks, cross bars, ski-bike carriers, car roof rack, van roof rack, truck roof rack and etc. all are connected to the vehicle through them. It must be robust and reliable so that it holds the equipment on it at high speeds. Otherwise, dire consequences for the vehicle and the lives inside could occur. That is why we only import brands whose quality and reliability are approved.
What types of roof rack and cross bars are available?
There are 3 type of carriers.
Cross bars; Vehicles with side bars, usually station, suv and van type
Fixpoint; Vehicles with anchor point in the ceiling
Standard; Vehicles connected through the door
Cross bars and roof racks, although the safety and durability of all of them are the same;
Basic (Unlocked standard)
Locked steel bar 
Locked aluminum bar
The only difference is their aesthetic appearance and deterrent lock systems. The metal clamps between the doors in all models are covered with special silicone.
Benefits of roof racks, cross bars and carriers
Cars are a necessity for everyone today. While the luggage compartment is sufficient for daily use, this situation is different when taking a long journey. When traveling by car, suitcases and excess items create problems. We think where to squeeze it. Especially a holiday with children turns into a complete chaos. When we say toys, clothes, we find ourselves struggling with lots of suitcases. Cross bars, roof racks and roof rails come to our rescue just at this time.
It is known that
roof rails
are very successful products at the point of adding an aesthetic value to vehicles. Bamboli Ltd puts its signature under an extremely successful service at the point of supplying new generation roof rails. Thus, it is also possible to buy cross bars at extremely attractive price options.
It is now possible to find roof rails suitable for every car. These slats, which are life buoy, are preferred for crowded families thanks to their suitability for non-vehicle usage conditions. It can be applied to any vehicle with its ease of use and comfort. Cross bars made of materials that comply with European standards can be used for many years due to their robustness and durability. It is produced in accordance with your vehicle with intermediate weft and other screws mounted on the vehicle.
Usage Areas of Roof Bars
The closed area, ready for use with the roof rack on it, protects our belongings against bad weather conditions. Roof rails can also be used to carry bicycles, surf and skis, set up tents for those who want to camp, and hold open-top baskets in off-road vehicles. For U-shaped roof bars, it is better to attach clamps between them. It is recommended to adhere with silicone without piercing the roof of the car. Some car owners prefer to fit the roof bars just for visual appeal.
Cross Bars and Roof Rack Prices
Roof bars, which are the most preferred product among automobile accessories, are used in all kinds of transportation works. It can be sold as a whole block or in pairs. When it comes to roof batten prices, we come across many different options. The important thing here is to buy the best quality ceiling bars at the most affordable price option. At this point, if you contact our company, it is possible to find the best quality ceiling bars at the most affordable price options.
Frequently Asked Question about Roof racks, Cross bars and Roof rails
What is a carrier bar, what is it for?
Carrier bars constitute the main system for the apparatus to be attached to the roof of the vehicle. All equipment such as roof racks, cross bars, roof rails, truck roor rack, car roof rack, bicycle carriers, ski and snowboard carriers are connected to the vehicle by means of carrier bars.
Are the carrier bars standard or do they vary for each vehicle?
Carrier bars are specially produced for each vehicle. Some vehicles have side bars, while others have mounting points on the roof or between the door. And each of these is a different system. Carrier bars are the most important part and must hold the vehicle safely. Make sure that the product you will purchase is suitable for your vehicle (The vehicle model is specified in the package).
Can the carrier bars damage my vehicle?
Of course it is possible. Therefore, it must be specially produced for the vehicle. They should be produced by calculating the slope, width and keel in the vehicles and testing them over and over. The parts touching the vehicle should be covered with silicon so that friction and rust do not damage the vehicle. Therefore, the carrier bars should be chosen carefully.
What is a roof rack, what is it for?
Roof racks provide additional loading space in our vehicle. They are attached to the vehicle via carrier bars and provide additional storage from 300 liters to 600 liters. Thus, they save us from traveling with loads and getting stuck in the vehicle.
What should be the volume, length and width of the roof rack?
This is all about the model of your vehicle and your needs. After the carrier bars are connected, you can mount any model of roof rack to your vehicle. Carrier bars, not roof racks, are specific to the vehicle. However, if you attach a very long model to a small sedan, it will not look nice and aesthetic. A more suitable size model will also provide eye aesthetics.
Will the roof racks fly off my vehicle roof?
Here, the importance of quality brands emerges. We encounter customers who fly roof luggage while traveling at 60 km/h. And this error can cause fatal accidents. Staying away from untested products (wind, oscillation, rain, speed and durability) will be accurate for you and the vehicles coming behind you.
Our product all tests are made according to European Union rules and approved by TUV certified products. Guaranteed speeds of up to 130 km/h (tested at 240 km/h). In addition, the connection points are strengthened with aluminum profiles.
Should the roof rack be opened from the back or from the side?
The opening direction of roof racks is related to their size. In fact, it is very advantageous in terms of both security and loading. A rear-opening roof rack will be more resistant to wind as its hinges are at the front and will give the opportunity to load from both sides. However, it is possible to open doors up to a maximum length of 150 cm from behind. Longer roof racks are opened from the side and secured with a central locking system (locks from 2 or 3 points with a special mechanism when the key works from a single point).
What material are roof racks made of, will they change color?
Roof racks are made of ABS or PMMA plastic. It is ensured that it is not affected by hot and cold by adding Ultraviolet impermeability materials. If your roof rack changes color, it is lacking UV and very susceptible to breakage
What is a bicycle carrier, what is it for?
With bicycle carriers, you can safely carry your bicycles outside the vehicle. There are models that carry it on the roof, rear tailgate, drawbar and spare wheel.

Is the bicycle carrier produced specifically for the vehicle or is it standard?
Especially in the rear, bicycle carriers are specific to the vehicle. Check the suitability for your vehicle before purchasing.

What is a ski carrier, what is it for?
Ski carriers help you safely carry your ski and snowboard gear outside of your vehicle. There are models that usually carry on the ceiling.
Is the ski carrier produced specifically for the vehicle or is it standard?
Ski carriers are standard models, but the carrier bars connecting them to the vehicle are specific to the vehicle.

Can roof rack, cross bars type products be entered in vehicle inspection?
Yes. All of our products are TUV certified.

Bamboli Ltd. intermediate scarves are specially produced for your vehicle and successfully passed international safety standards with TUV certificate. Bamboli Ltd intermediate scarves are compatible with all Thule and Yakima components. 100% compatible with Thule ski, bicycle, roof rack, Yakima ski, bicycle, or roof rack products.
Bamboli Car Cross Bar Products